Following the directive by the office of the Accountant-General of the Federation (OAGF) that existing revenue accounts in Deposit Money Banks (DMBs) be closed not later than February 28, 2015, banks will officially begin the transfer of available Ministries, Departments and Agencies (MDAs) funds to the Consolidated Revenue Fund (CRF) today.
"The office of the Accountant-General of the Federation (OAGF) has issued a treasury circular to all MDAs to close existing revenue accounts in DMBs not later than February 28, 2015 and transfer available funds to the Consolidated Revenue Fund," a circular from the Central Bank of Nigeria read in part.
The Central Bank of Nigeria (CBN), last week, directed banks to close all revenue accounts belonging to MDAs of the Federal Government, as mandated under the revenue electronic collection (e-collection) scheme.
This directive was contained in a circular issued to all banks, and signed by the Director, Banking and Payments Department of the CBN, Mr Dipo Fatokun.
It was entitled, "Commencement of Federal Government's independent revenue e-collection scheme under the Treasury Single Account (TSA) Initiative." The bank had, on January 28, 2015, written to DMBs on the commencement of the Federal Government's Independent Revenue e-Collection scheme, and last week's circular only served as a reminder that the Federal Government's Independent e-Collection scheme has commenced.
The Federal Government's Independent Revenue E-collection Initiative will automate revenue collections of MDAs directly into the Federal Government's Consolidated Revenue Fund (CRF) account at the CBN through the Remita e-collection platform and other electronic payment channels.
"As previously communicated, your bank branches are required to have been set up and sensitised, and your Internet banking platform configured for use by revenue payers, to make transfers to the Federal Government's e-collection account in your bank, which will be swept by you to the CRF, as previously agreed with the CBN, OAGF and DMBs," the apex bank stated.
The Nigerian National Petroleum Corporation (NNPC) has declined to appear before the House of Representatives over an alleged unremitted $14.9 billion dividends from the Liquefied Natural Gas (LNG) to NNPC from 2004 to 2014.
This was disclosed by the Chairman of the House of Representatives Committee on Public Accounts, Hon. Solomon Olamilekan Adeola who said at the weekend that the committee has received a letter from NNPC lawyer, Mike Ozekhome & Co saying while quoting Section 88 and other relevant sections of the constitution as to why they cannot and will not come before the committee with these particular documents.
This was against the backdrop of the committee's requests for evidences of the sources of revenue, the bank statements, and if there is any expenditure for the NLG dividend payout and any other item they can furnish us with.
According to Olamilekan- Adeola,  who was   speaking at the weekend " Just about a month ago, we invited the Nigeria Liquefied Natural Gas, to appear the committee on Public Accounts. They came and told us that Federal Government has 51 percent holding in the LNG while 41 percent is owned by Shell and other private sector.
"NLG confirmed remittance of   $14.9 billion  to NNPC coffers in form of dividends remittance to the Federal Government between 2004 and 2014″
However, the lawmaker said Ozekhome's chamber is a private law firm and does not represent the law courts, and that NNPC's action showed  "that there is more to what we're seeing."
He further stated that the committee made a simple request on transactions that concerned the generality of Nigerians, and the next line of action is to go to your lawyer to start writing us and from there and from there move to court to seek injunction preventing us from that document.
He noted that  this shows the extent to which NNPC has used the judiciary to stall a lot of investigations initiated by House Reps.
He assured Nigerians that on Tuesday, he will  move a motion of urgent national importance, so that the House can know what is in the offing as far as LNG is concerned.
BY CHRIS OLUKOLADE
Troops on cordon and search along Djimitillo Damaturu road axis on Friday night had an encounter with a group of terrorists after their hideout was discovered by troops.
The fierce fight to dislodge them from the location which is very close to a market, resulted in the capture of Machine Guns and rifles as well as the death of some number of them.
Some of the terrorists are believed to have died in the fire that gutted the house where they had made their base. A soldier was killed while another was wounded and is undergoing treatment.
In Gulak, Adamawa State, troops in pursuit of terrorists caught up with some of them who were in the process of blowing up a bridge to deter troops advance. The terrorists were not lucky as they died in their encounter with troops.
The troops are continuing with the cordon and search of the town and environs after overpowering the terrorists. A lot of arms have been recovered in the process. Troops are also dismantling the terrorists group's flags hoisted in the towns.
CHRIS OLUKOLADE
Major General
Director Defense Information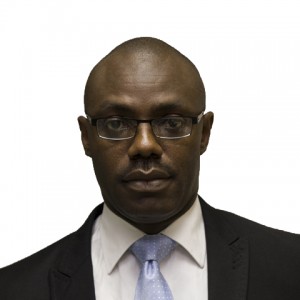 Lagos, Nigeria: February 27, 2015: Davebrook Digital PR Services (davebrookPR), today announced the unveiling of Nigeria's first online newsroom services. A digital platform designed to connect businesses in Nigeria with national and global publicity opportunities.
DavebrooPR online newsroom is a product of independent research and working with various clients over a 10 month period where we discovered a clear need by businesses to communicate beyond the known traditional boundaries of print and online. Business communication as at today needs immediacy of the news, through strategic audience targeting.
This service is in partnership with select media houses in Nigeria and some other countries. However, the key consideration is that media partners have audience pedigree that aligns with clients' expectations especially in the area of Telecommunications, Banking and Finance, Oil and Gas and Manufacturing.
According to DavebrookPR Chief Strategist, Adesida Oluwaseun, "The era of cumbersome approach to syndicating business communication is now over with the application of intelligent and interactive applications. Therefore, at the click of a button you could push your business messages to over 10,000 special interest journalists across Nigeria and in select countries especially in Ghana, South Africa, UK and United States of America."
He revealed that Nigerian companies have global advertising exposure but critical and timely key messages are currently limited in reach and scope. This is the void that DavebrookPr has come to fill, with support services which includes, Digital PR, Enhancement Solutions, PR Logistics, MediaVintage, with branded newsletter for all registered clients as a free service.
He noted that Davebrook Digital PR Services (davebrookPR), is interested in developing communication platforms that guarantee speed, accuracy and businesses security.